We finally have setup a blog for Click eCourse.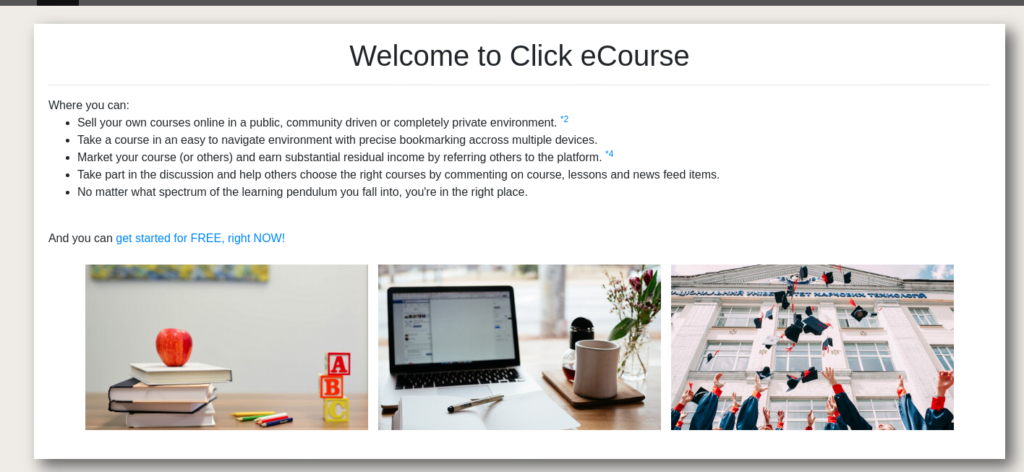 This site has been in development for over a year and many features are yet to be implemented but work in continuous and we'll get there.
My name is Jean-Serge Gagnon and I'm the creator of this site.
If you go to the main site's About page at http://www.clickecourse.com/?p=about, you'll see a jumping video clip on bottom right of the screen.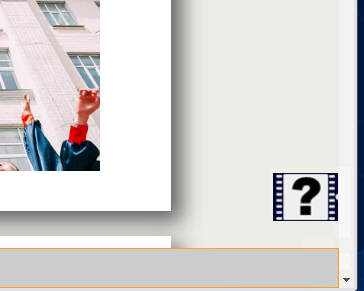 If you click that little fella, it will popup the available videos.
It's on most pages and some pages have multiple videos but on the About page, there's only one and it will start playing automatically.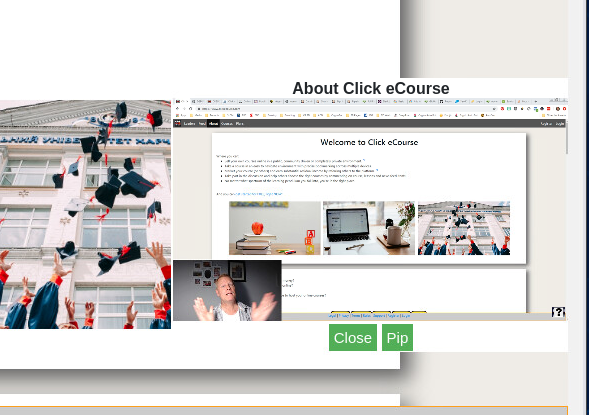 You can make it full screen by clicking on the video and then selecting the full screen button.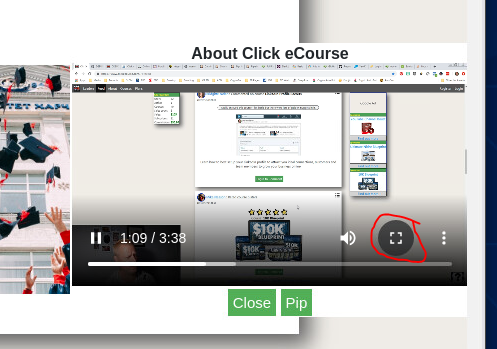 So, for example, on the courses page, there are 3 videos.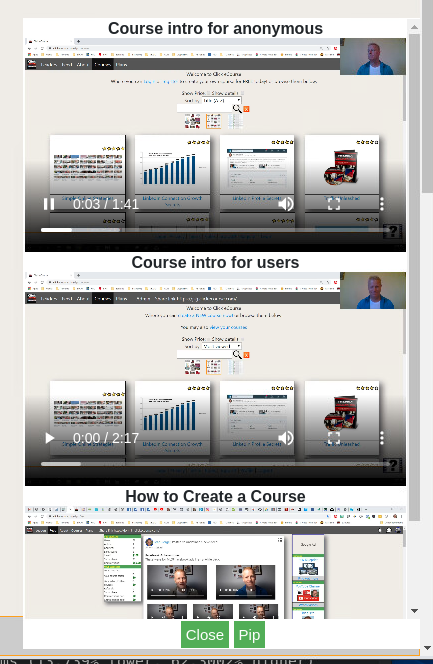 And you can see what each one is about in the title above it.
Hope you enjoy the site and that these little videos help.